Hair Styles for beginners – Learn from LBA industry Hair Experts, sharing their techniques and skills to craft hair styles for festival season, evening events and parties! Recreate and transform your hair!
Hair Masterclass
Learn the perfect looks for the festive season! At this interactive, hands-on workshop, learn how to give yourself, your friends or your clients that full festival look!
Focus on the fast paced and trend driven plaiting and braiding skills during this hands-on practical workshop. As part of this workshop, you will learn how to do rope plaits and fashion plaits using two, three and four strands.
You will learn how to confidently prep hair, essential for forming a good base to build styles on, how to master different types of plaits and braids and create wonderful up-do styles.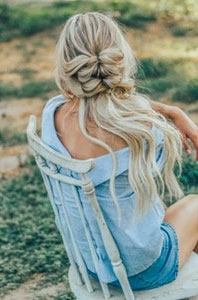 What you learn and receive
Industry Professional Stylist -Credits include London Fashion Week, The National Wedding Show and ITV This Morning!
The class is suitable for beginners
20% discount from cosmetics
Goody bag
The class consists of Theory, Demonstrations, and Practice.
Introduction to Hair theory
Demonstration of 5 Styles Including
Curling hair, Cheat waves
Dutch Braiding, Fishtail Braiding
Hair updo styling
Practice Styles
The Stylist will go round while the students get the chance to practice – Students will have the option of the styles they practice during the session
Students practice different styles on a training mannequin during the course
Q & A – Ask the Pro!
Course Price £150